It happens quite often that many sailors do not pay too much attention to the vang as part of the deck equipment as well as the mast: the vang normally stands in the same position as when the sailor has bought the sailing boat.
However, the vang is a very important maneuver that is not only needed to hold the boom down but also to regulate the mast. Today, modern sailing boats have the main without track or with very short trolleys, therefore, it is crucial to know when and how to use the vang as the main can be correctly adjusted.
Let us see more in detail which are the main vang's advantages. Firstly, by sheeting the vang, the boom is lowered and it is compressed and sent into compression towards the mast, causing it to flex. As a result, the rear part of the main tends to flex so that the sail flattens out.
With wide swings, then, the use of the vang becomes crucial as it contributes decisively to adjusting the shape of the mainsail, giving more lateral inflection. This way, the sheet reverts to having only an orientation function.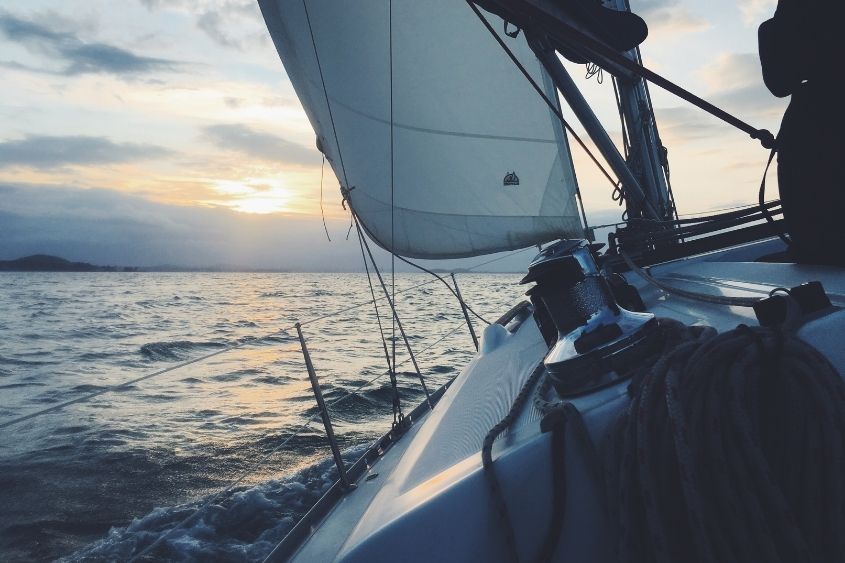 It should be noted that although the function of the vang from upwind to downwind is essential, the effects may vary depending on the sailing boats. For example, on a large cabin cruiser, when sailing upwind, the vang is only pointed and starts to be used from the transom onwards. On dinghies, on the other hand, it is always essential and must be adjusted continuously.
Sail Service is the official reseller of the John Mast "Rodrkick" rod kicker. It has been designed for sailboats that are sized between 20 and 65 feet and it is composed of two aluminum profiles of high quality and the tubes are anodized and fitted with sliding guides to ensure minimum friction. The extremities are made through CNC works (Computer Anodized Controlled) in anodized Aluminum 6061T6 with grooves at the pins to prevent breakage and wear on sails and ropes due to friction.
JM Rodkick can be used to any king of masts and it is easy to install. If the boom has already been installed with a purchase, it can be easily supplied with an additional gas spring. This way, the mistletoe is superfluous, and the spring gives a slight thrust to the boom which is useful in light airs.
The vangs are already available on our online shop: find them all!